Saint Demetrios Greek Orthodox Church
Rev. Protopresbyter Konstantinos Kalogridis
84-35 152 Street
Jamaica, New York 11432-1641
Tel. 718-291-2420 Fax 718-526-6775
******
Our 94th Year
of service
1927-2021
+++++++++++
If you would like to light a candle or
make a donation to our Parish,
please click below
Worship Schedule
Orthros 8:30 am
Divine Liturgy 10 am
Church Services for this week:
Sunday January 17
Saint Anthony the Great
The 12th Sunday of Luke
8:30 am Orthros
10 am Divine Liturgy
(Click on the

YouTube

or

Facebook
emblems on this page to
access
live streaming of services)
PARISH NEWS
(updated on January 10, 2021
*****
+++++++++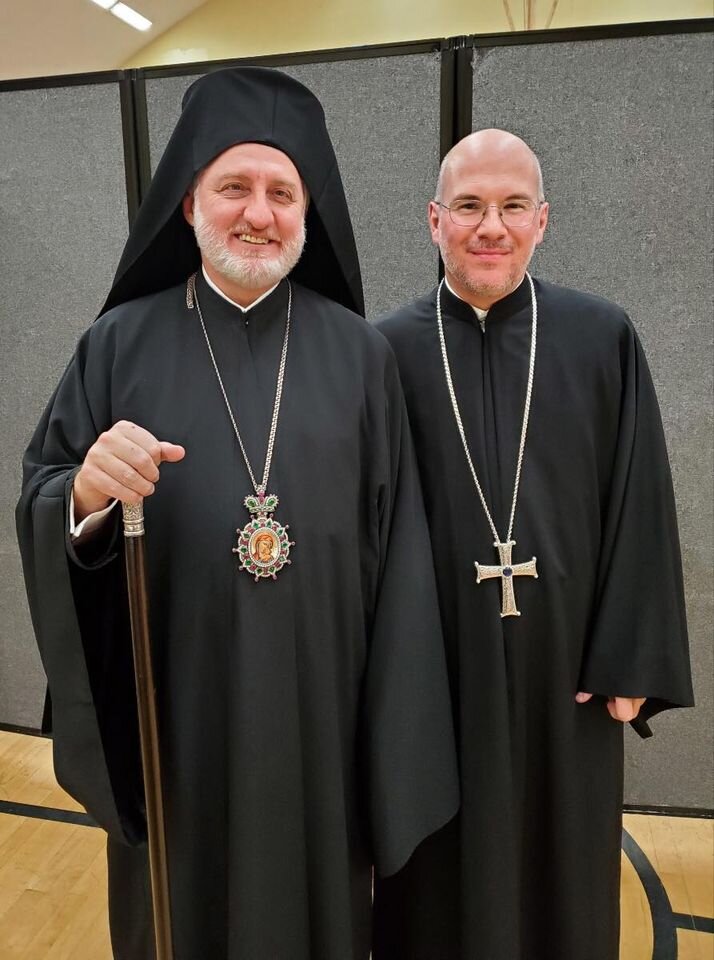 Congratulations to Father Konstantinos!
On Sunday, October 25th,
His Eminence Archbishop Elpidophoros
bestowed the Office of Protopresbyter
upon Father Konstantinos
Axios!
Click HERE to view the photo gallery
---------------
====
Our Saint Demetrios Greek Orthodox Church is open with social distancing and attendance for anyone who wants to come and light a candle and pray or participate in the Divine Liturgy per the New York State Governor's order and guidelines.
Please know that the conditions and protocols set forth below must be followed:
1) If you are sick or not feeling well (including those with respiratory symptoms, those with compromised immune systems as well as the vulnerable elderly), please stay home.
2) If you plan to come to church please wear a mask. Please wear this properly, covering your mouth and nose. There may be differing opinions on face masks/coverings, but we ask that we all honor this guideline to keep everyone safe and make everyone comfortable.
Official NYS Masks & Face Coverings Guidance:
Cloth face coverings can be fashioned from household items or made at home from common materials at low-cost, and should be used as a public health measure, beyond social distancing.
Individuals must procure, fashion, or otherwise obtain face coverings and wear them when they are in a public and are:
within six feet of distance from other individuals; or
in a situation or setting where they are unable to maintain six feet of distance from other individuals; or
in a public or private transportation carrier or for-hire vehicle.
When wearing cloth face coverings in public settings, where social distancing measures are difficult to maintain (e.g., grocery stores and pharmacies), especially in areas of significant community transmission, you should:
Make sure that they fit snugly and cover their nose and mouth.
Be changed frequently and laundered when they are soiled or wet.
Not become complacent with other protective measures.
Do not touch the cloth covering or face.
Continue to be vigilant with thorough and frequent hand washing with soap and water, or alcohol-based hand sanitizer of 60%+ alcohol.
Practice respiratory etiquette and cover your coughs or sneezes.
Practice social distancing – even when wearing masks.
Stay home and help flatten the curve!
While cloth face coverings may not prevent the wearer from becoming infected, they might help slow spread from people who have the virus and are unaware.
3) Hands must be sanitized upon entry.
4) At all times, the faithful must maintain social distancing (6 feet apart) from one another, with the exceptions of families that have been living together.
++++++++++++
H Ελληνική Ορθόδοξη Εκκλησία του Αγίου Δημητρίου μας είναι ανοιχτή για όποιον θέλει να έρθει και να ανάψει ένα κερί και να προσευχηθεί ή να συμμετάσχει στη Θεία Λειτουργία σύμφωνα με την εντολή και τις κατευθυντήριες γραμμές του Κυβερνήτη της Πολιτείας της Νέας Υόρκης.
Παρακαλούμε να γνωρίζετε ότι πρέπει να ακολουθούνται οι όροι και τα πρωτόκολλα που παρατίθενται παρακάτω:
1) Εάν είστε άρρωστοι ή δεν αισθάνεστε καλά (συμπεριλαμβανομένων εκείνων με αναπνευστικά συμπτώματα, εκείνων με εξασθενημένο ανοσοποιητικό σύστημα, καθώς και οι ευάλωτοι ηλικιωμένοι), παρακαλούμε να μείνετε στο σπίτι.
2) Εάν σκοπεύετε να έρθετε στην εκκλησία παρακαλώ φορέστε μια μάσκα. Φορέστε την σωστά, καλύπτοντας το στόμα και τη μύτη σας. Μπορεί να υπάρχουν διαφορετικές απόψεις σχετικά με τις μάσκες / καλύμματα προσώπου, αλλά παρακαλούμε να τηρήσετε αυτήν την οδηγία, έτσι ώστε όλοι να είναι ασφαλείς και να αισθάνονται άνετα.
Επίσημη καθοδήγηση για τις μάσκες και τα καλύμματα προσώπου NYS
Τα καλύμματα των υφασμάτων μπορούν να διαμορφωθούν από είδη οικιακής χρήσης ή να φτιαχτούν στο σπίτι από κοινά υλικά με χαμηλό κόστος και θα πρέπει να χρησιμοποιούνται ως μέτρο δημόσιας υγείας, πέρα ​​από την κοινωνική απόσταση.
Τα άτομα πρέπει να προμηθεύονται, να διαμορφώνουν μόδα ή να λαμβάνουν διαφορετικά καλύμματα προσώπου και να τα φορούν όταν είναι στο κοινό και είναι:
σε απόσταση έξι ποδιών από άλλα άτομα · ή
σε μια κατάσταση ή περιβάλλον όπου δεν μπορούν να διατηρήσουν απόσταση έξι μέτρων από άλλα άτομα · ή
σε δημόσιο ή ιδιωτικό μεταφορικό φορέα ή προς ενοικίαση οχήματος.
Όταν φοράτε υφασμάτινα καλύμματα προσώπου σε δημόσιους χώρους, όπου είναι δύσκολο να διατηρηθούν μέτρα κοινωνικής απόστασης (π.χ. παντοπωλεία και φαρμακεία), ειδικά σε περιοχές με σημαντική μετάδοση από την κοινότητα, θα πρέπει:
Βεβαιωθείτε ότι ταιριάζουν άνετα και καλύπτουν τη μύτη και το στόμα τους.
Να αλλάζετε συχνά και να πλένετε όταν είναι λερωμένα ή βρεγμένα.
Να μην είστε ικανοποιημένοι με άλλα προστατευτικά μέτρα.
Μην αγγίζετε το κάλυμμα ή το πανί.
Συνεχίστε να είστε προσεκτικοί με προσεκτικό και συχνό πλύσιμο χεριών με σαπούνι και νερό ή απολυμαντικό χεριών με βάση το αλκοόλ 60% + αλκοόλ.
Εξασκηθείτε στην αναπνευστική εθιμοτυπία και καλύψτε το βήχα ή το φτάρνισμα
Εξασκηθείτε σε κοινωνικές αποστάσεις - ακόμα και όταν φοράτε μάσκες.
Μείνετε σπίτι και βοηθήστε να ισιώσετε την καμπύλη!
Ενώ τα καλύμματα προσώπου του υφάσματος ενδέχεται να μην εμποδίσουν τη μόλυνση του χρήστη, μπορεί να βοηθήσει στην αργή εξάπλωση από άτομα που έχουν τον ιό και δεν το γνωρίζουν.
3) Τα χέρια σας θα πρέπει να απολυμανθούν με αντισηπτικό κατά την είσοδο.
4) Ανά πάσα στιγμή, οι πιστοί πρέπει να διατηρούν την κοινωνική αποστασιοποίηση (6 πόδια χώρια) μεταξύ τους, με τις εξαιρέσεις των οικογενειών που μένουν μαζί.
+++++++++++
Please note:
The steps at the entrance to the Church
and the entrance by the Church Office
are being reconstructed, as well as the sidewalk
in front of the church.
Use the entrance closest to the parking lot,
with the accessible ramp, to enter the church. (photo-below )
++++++++++
Saint Demetrios Vespers
Sunday October 25th
Click HERE to view the photo gallery
+++++
*****
Our Greek Afternoon School has reopened.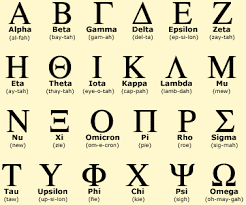 There is a five part registration packet.
Below are the five parts of the packet, in PDF, that you can print at home.
Click HERE for part 1, Registration Letter
Click HERE for part 2, Registration Form
Click HERE for part 3, Parents Association membership form
Click HERE for part 4, Covid 19 Policies and Procedures
Click HERE for part 5, Covid 19 Waiver form
++++++++++++++++++
Our Sunday School is back in session.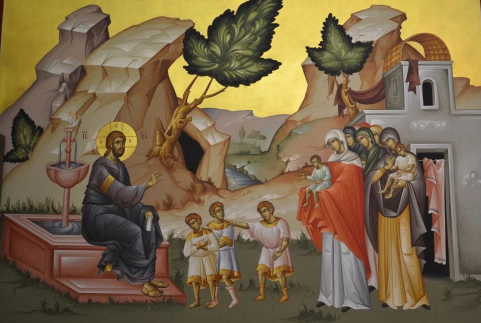 ++++++++++++++++++
++++++++++++++++++++
Find the texts, in Greek and English, of all church services
by clicking on the Digital Chant Stand link below
A free Digital Chant Stand app for Apple mobile devices is available in the Apple store.
A free Digital Chant Stand app for Android devices is available in the Google Play store.
++++++++++++++++++++++++++++++++++++++++++++++++++
For driving directions to Saint Demetrios Jamaica click HERE
[Ample parking]
++++++++++++++++++++++++++++++++++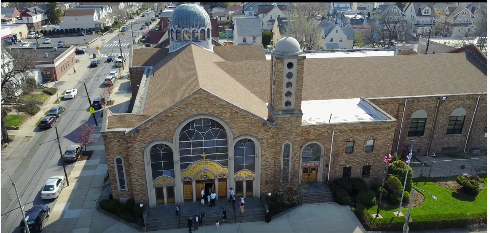 ======================================================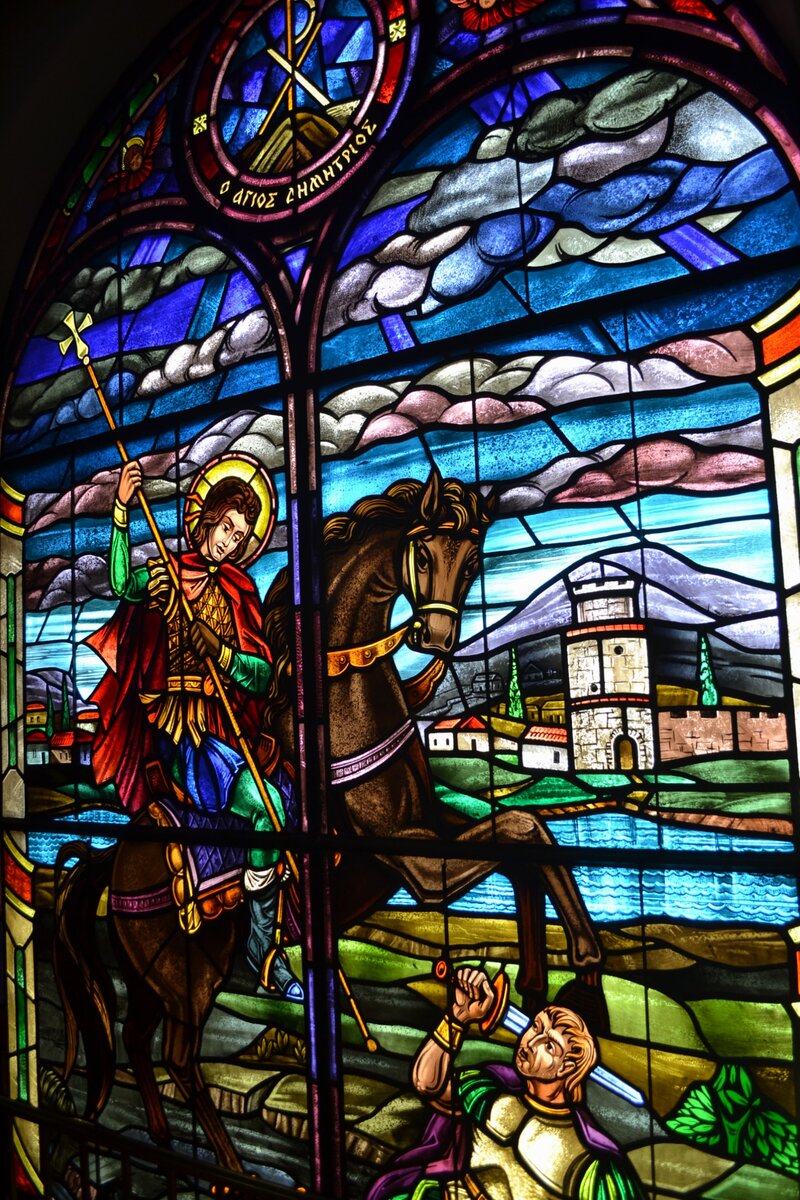 ++++++++++++++++
Saint Porphyrios Chapel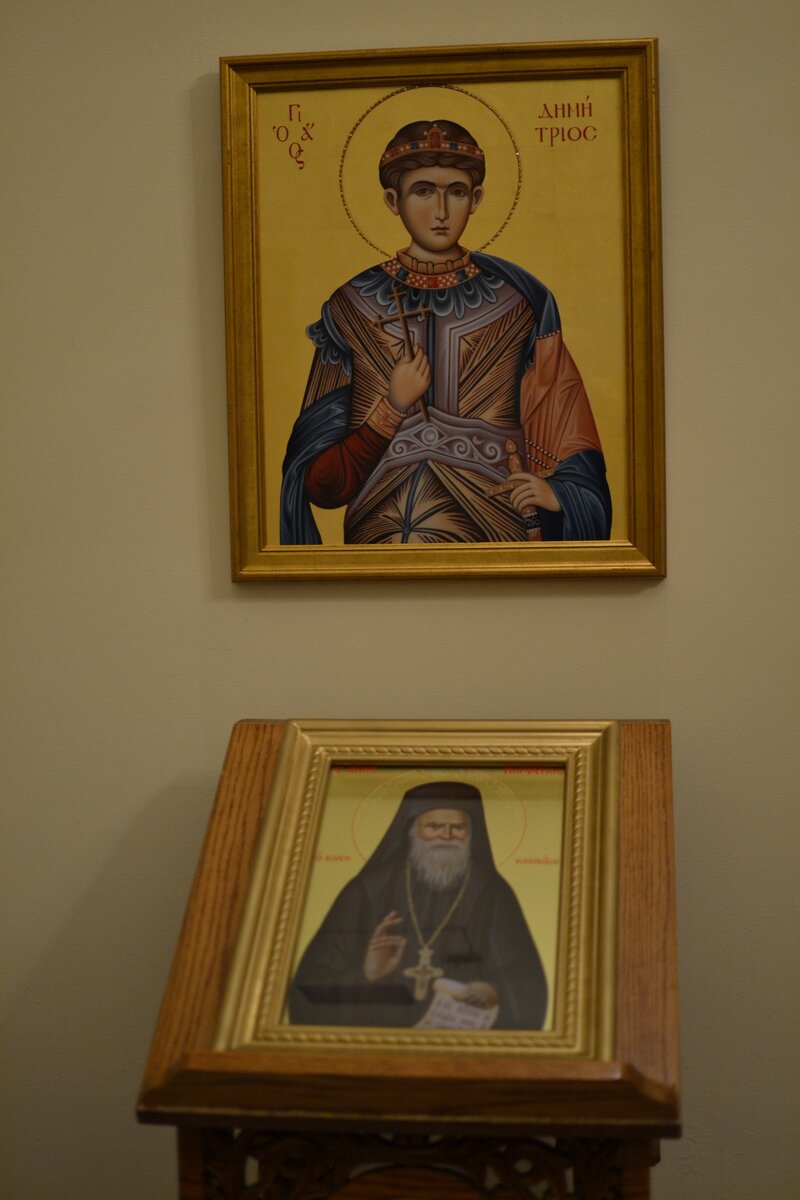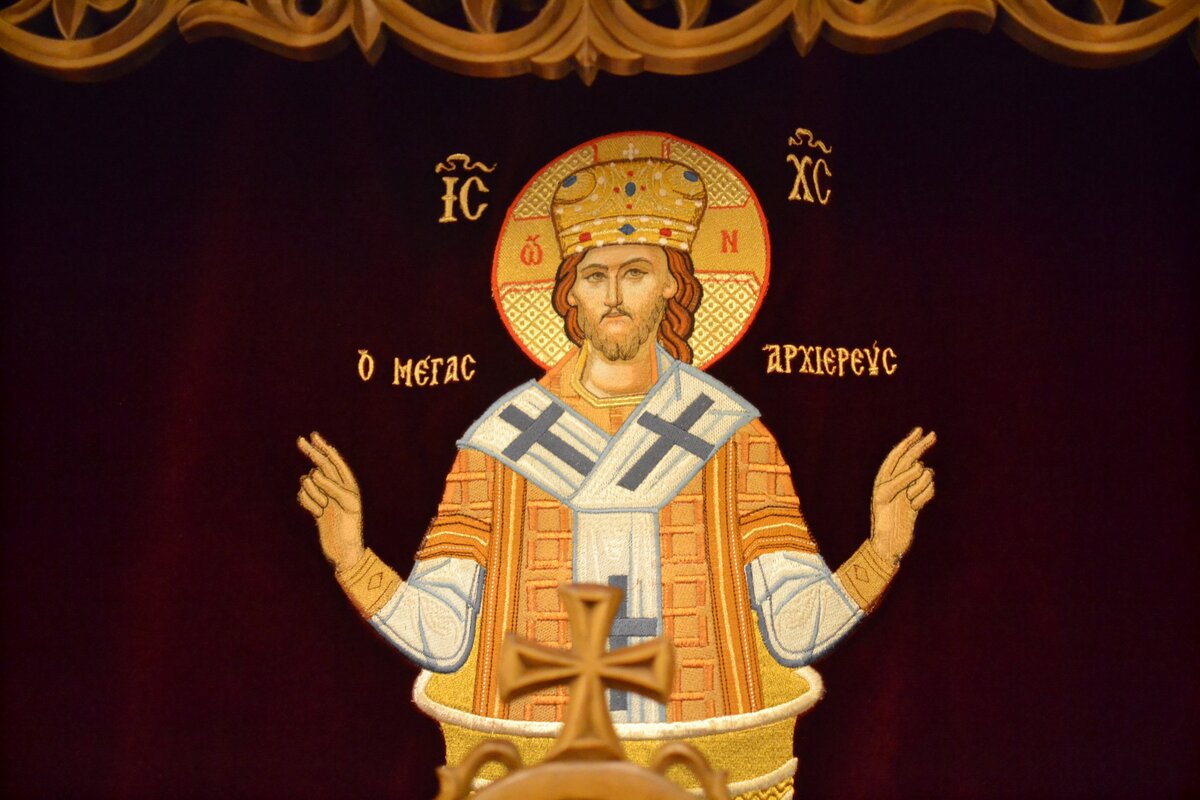 ********************
CDC Corona Virus Videos
CDC Website with Guidelines click HERE
======================
The Sunday Coffee and Fellowship Hour
is suspended until further notice, due to the
corona virus.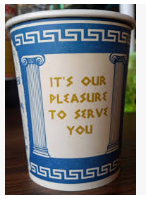 +++++++++++++++++
+++++++++++++++++++++++
Please note the following changes
The Frank Parlamis Senior Citizens Center is closed until further notice,
Σημειώστε τις ακόλουθες αλλαγές
Το κέντρο ηλικιωμένων Frank Parlamis θα παραμείνει κλειστό μέχρι νεωτέρας.
++++++++++++++++++++++++++++++++++++++
++++++++++++++++++++++++++++++++++++++++++++++++++
2021 Church Stewardship
We who are involved with the life of the Church and our Christian faith
are given the responsibility to sustain and preserve our faith.
We are the recipients of God's gifts and
play an active role in perpetuating His work of salvation.
We need your prayers, love and financial support
to meet the needs of our Saint Demetrios Church.
Please consider fulfilling your 2021 Annual Membership Pledge.
You may use our convenient and secure online form; click the DONATE button at the top of this page.
Click HERE to print the 2021 Stewardship Committment Card
To view or print a Stewardship Information brochure click HERE

For additional Stewardship information click HERE
+++++++++++++++++++++++++++
Please be kind enough to set cell phones
to vibrate during Church Services.
+++++++++++++++++
==============================
Please drive carefully.
==============================
Click HERE for FDNY fire safety information
that can help protect your family and home
===============================
---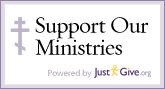 ==========
Click below
to visit our
Facebook page
===========
Click below
to visit our
YouTube channel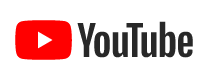 (Please subscribe
to our
YouTube channel)
===============
Liturgy
"We knew not whether we were in heaven or on earth, for surely there is no such splendor or beauty anywhere on earth. We cannot describe it to you; we only know that God dwells there among men and that their Service surpasses the worship of all other places..." Learn more»
If you would like to light a candle or make a donation to our Parish, please click below: